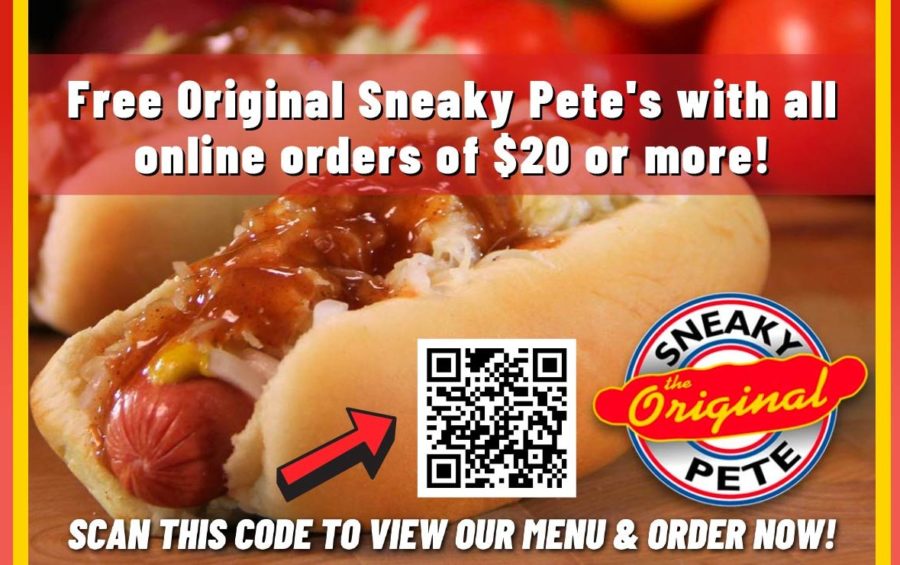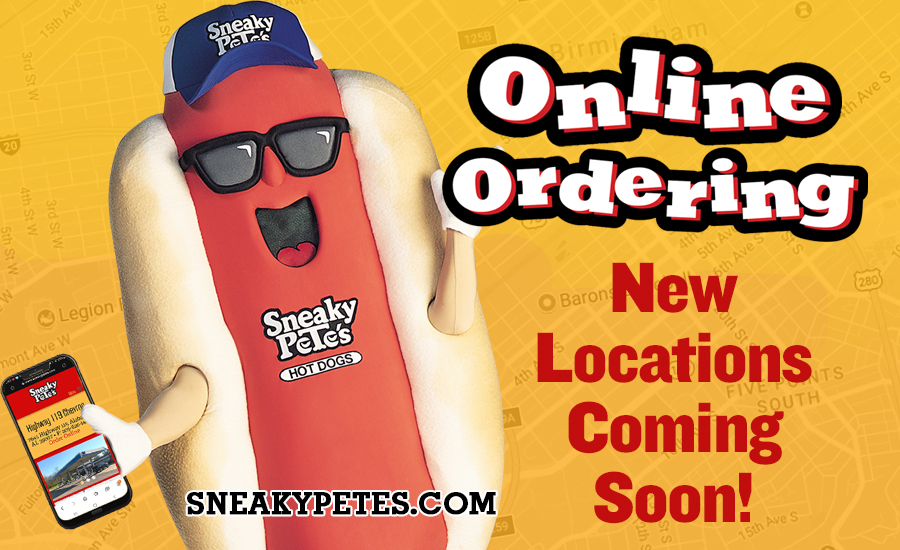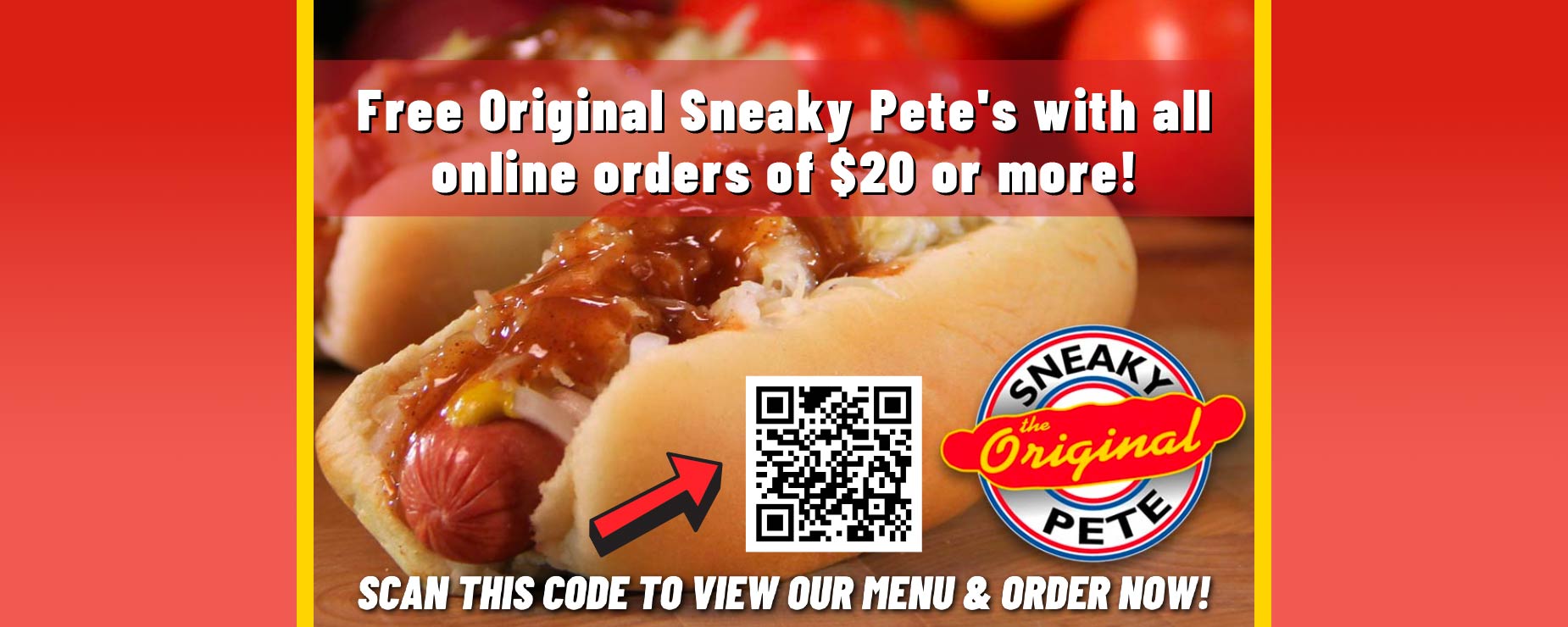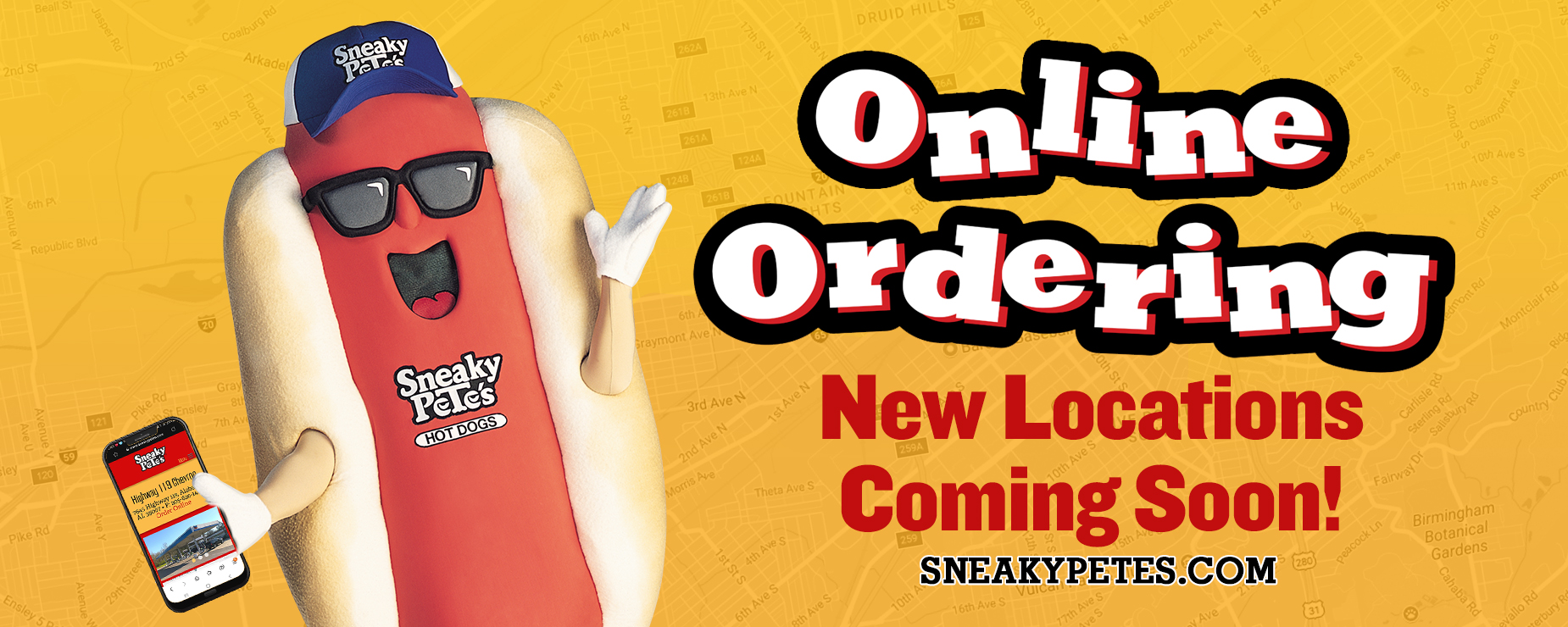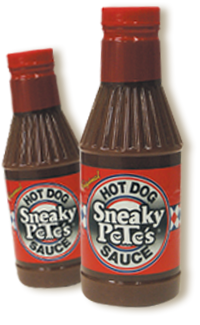 There's nothing complicated about the American public's love of the hot dog, and there isn't anything complicated about Sneaky Pete's success as a franchise of traditional and C-Store locations. From the beginning, Sneaky Pete's has kept things simple: quality food, prepared to order, served hot and fast.
The foundation of it all, the cornerstone of Sneaky Pete's fame, is the famous Sneaky Pete's Hot Dog Sauce. One taste of the Original Sneaky Pete – a tender, juicy hot dog covered with tangy kraut, onions, a little mustard and topped with the famous Sneaky Pete's sauce – and you'll see that "the secret is in the sauce."
The other favorites in the lineup – Bacon Cheddar Dog, Famous Chili Slaw Dog, Pete's Slaw Dog, Famous Chili Cheese Dog and Smoked Sausage Dog – all bring a new twist to familiar ingredients. Let's not forget the Junkyard Dog,™ the biggest, baddest dog of them all, which includes everything. Enjoy an American classic today.. Sneaky Pete's… The Way Hot Dogs Should Be!®

Can you name the menu items below? Click 'em to find out.